THIS IS THE END
OF THE WORLD AS I/WE KNOW IT
THIS IS THE END
OF AN ERA
OF A YEAR
OF A THOUGHT
EMOTION
OF AN IDEA
BUT I HAVE NO REGRETS & I WOULD DO IT AGAIN & AGAIN
BIG THANK YOU TO ALL WHO GOT INVOLVED & SEE YOU ON MY/YOURS/OURS OTHER JOURNEY/S
LET'S KID OURSELVES & PRETEND THAT THE FUTURE IS BRIGHT
SOMEWHERE SOMEHOW FOR SOMEONE...HOPEFULLY
PEACE PEACE PEACE PEACE
& THE DIGITAL PUBLICATION IS COMING SOON-ISH...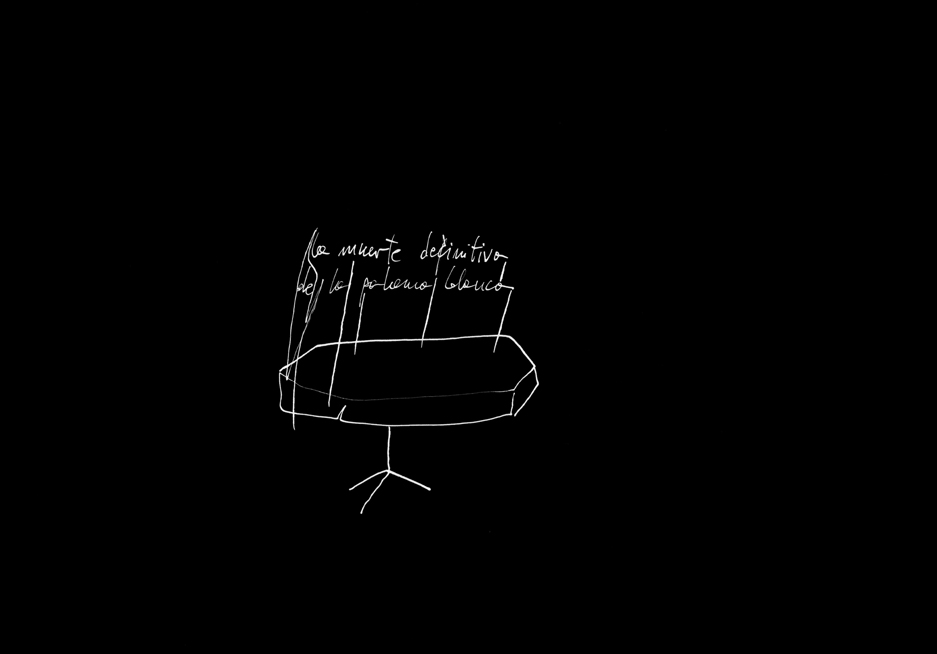 27/10/16
is my "end of the stick" stemming from the marvellous collaboration & conversation(s) with Neil Ferguson and Fred Vernon/Fredrix Vermin in the context of
IN CON with (5)... Epistographing that took place in London on
the 1st & 2nd of October 2016. IN CON with is an inspiring series of
events organised by Neil Ferguson.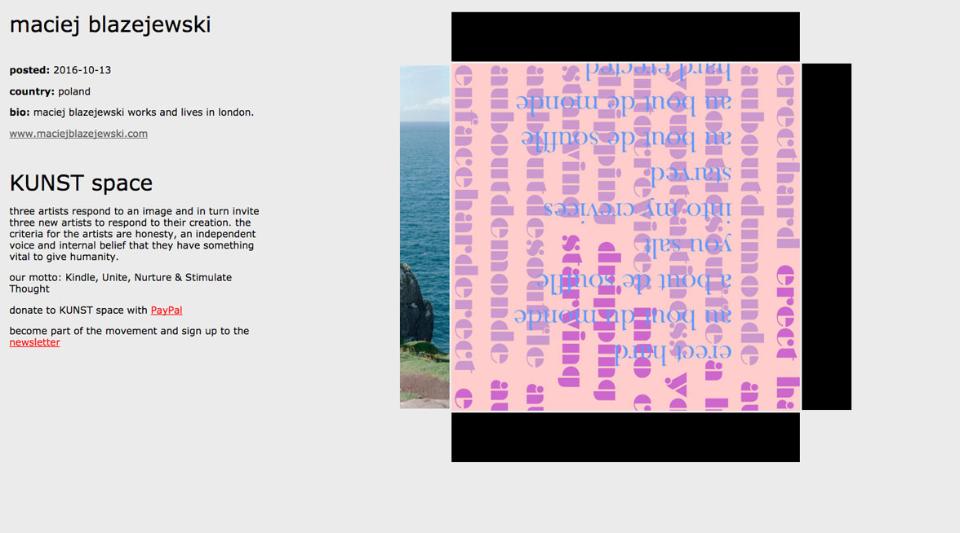 14/10/16
Check this out!
The amazing project KUNST space by Bjorn Veno that I am a part of. Thank you Bjorn and thank you Cian McConn.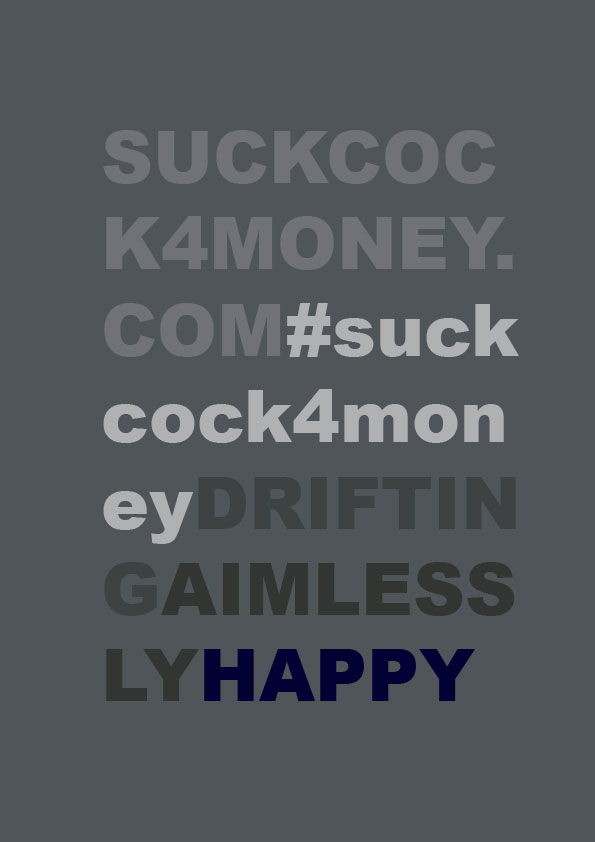 5/10/16
None of the planned exhibitions and art fairs have ever happened.
shall I say: is happening "ongoingly".
There are 28 artists involved:
Ronan Salaun, Roisin Dunne, Del Stephen, Julian Anderson, Whimgypsy,
Sandor Ligetfalvy, Iona Roisin,
Thomas Luna, Bjorn Veno,
Carp Matthew, Samuel Eyles, Yeti,
Monika Bancyr De Angeli,
Constantine Elijah, Maria Andreou,
Rogier Roeters, Sheila Buckley,
Harry Bauer, Rafelet De L'Horta, Francesca Pappacoda,
Karen Turner, Seana Wilson, Nuno Silva,
Anna Lees,
Fredrix Vermin, Mir Jai,
Neil Ferguson and Maciej Blazejewski.
I would like to thank all of them for their exciting and inspiring contributions.
Please explore and go deeper for more satisfying pleasures and I'm talking about exploring all the links provided to the artists work.
XXXXXXXXXXXXXXXXXXXXXXXXXXXXXXXXXXXXXXXXXXXXXXXXXXXX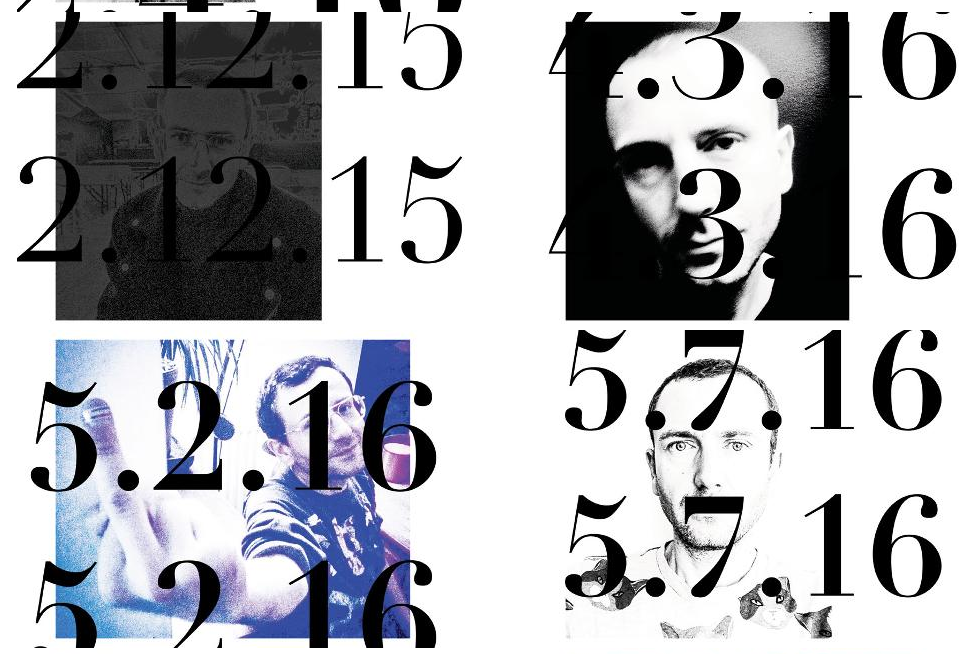 NEW PROJECT OUT NOW
VANITY VERSUS HISTORY
21/7/16
on the Sunday evening of the 17th of July I registered a new domain
it's an ONLINE GROUP EXHIBITION with no curatorial agenda and
at the same time an offspring of my one year art project
the first featured artists are: Neil Ferguson, Fredrix Vermin and Mir Jai
it's an ongoing exhibition thus more works and more artists are coming
13/7/16
I'M NOT GONNA HIDE IT: DUE TO BREXSHIT I'M RECONSIDERING ALL
OPTIONS
LET'S FACE IT: ONE YEAR ART PROJECT IS NOT HAPPENING
MEANWHILE I'M BACK TO THE SHOPFLOOR SELLING
24/6/16
BREXSHIT BREXSHIT BREXSHIT BREXSHIT BREXSHIT BREXSHIT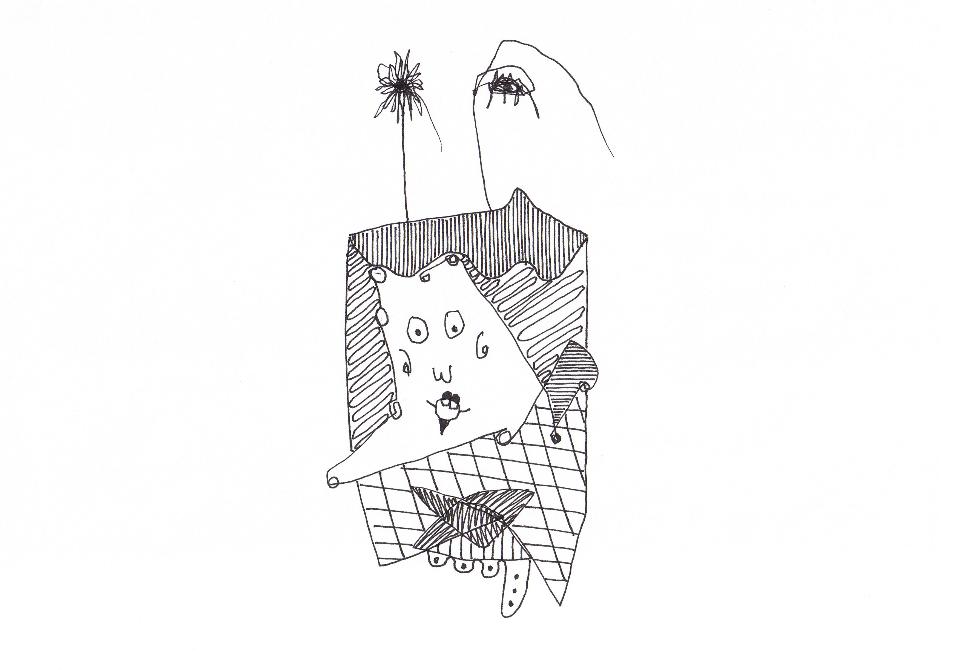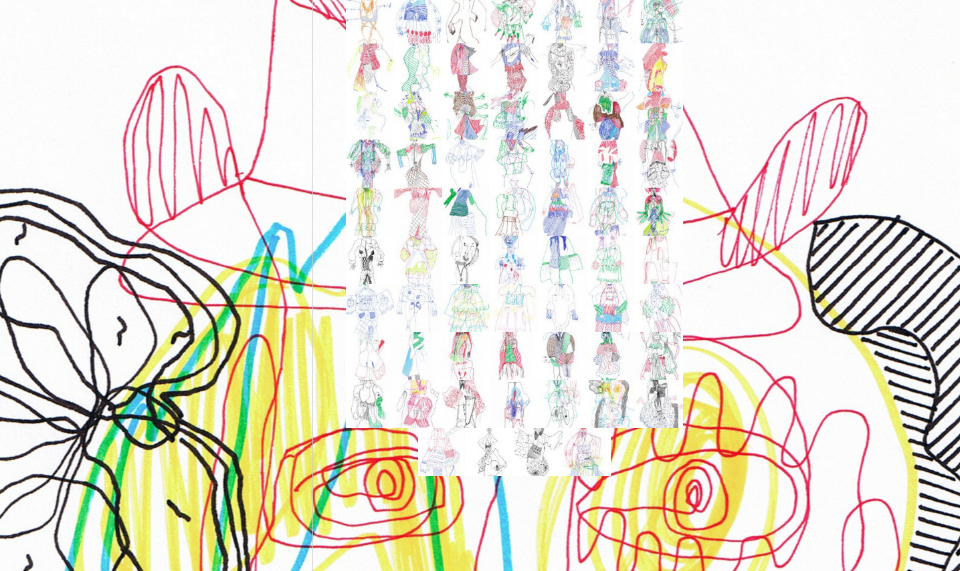 14/4/16
LOOKING FOR
WORK
NOT MEANING OF LIFE
LOOKING FOR
OPPORTUNITIES CHALLENGES
AND
MIRACLES
YET AGAIN ALWAYS FOREVER
what's up pussycat while holding mirror to self while never been able to see the self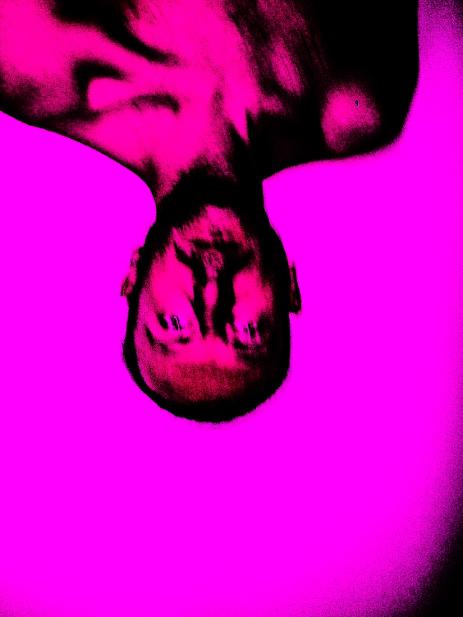 9/1/16
THE STATE OF THINGS: WHAT'S NEW?
NOT MUCH! STILL IN BETWEEN JOBS!
STILL RETHINKING THE FOUNDATIONS OF IT ALL!
FUCKERY!
STILL LOOKING FOR THE FREE SPACE FOR THE DRAWING SHOW!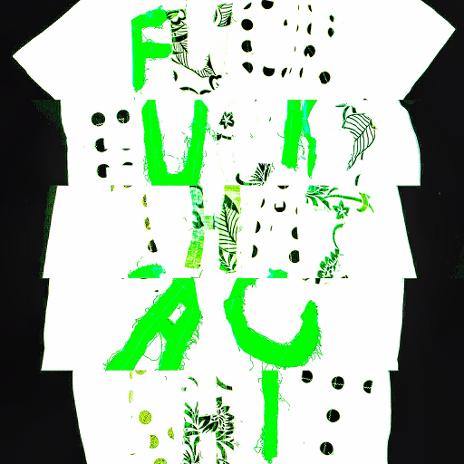 14/12/15
THE CATEGORY: ARTIST'S CLOTHES/WARDROBE ALL IS ABSURD! IS EVOLVING into maybe something more regular & sorted: t-shirts & sweatshirts! FUCK THAT SHIT! check the shop out!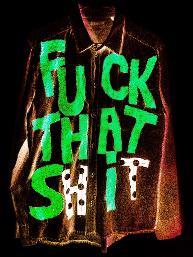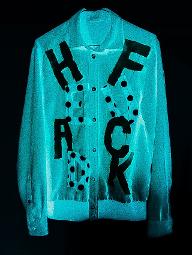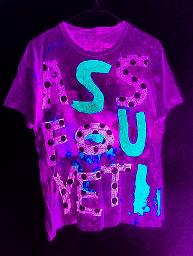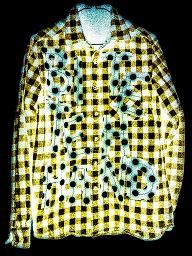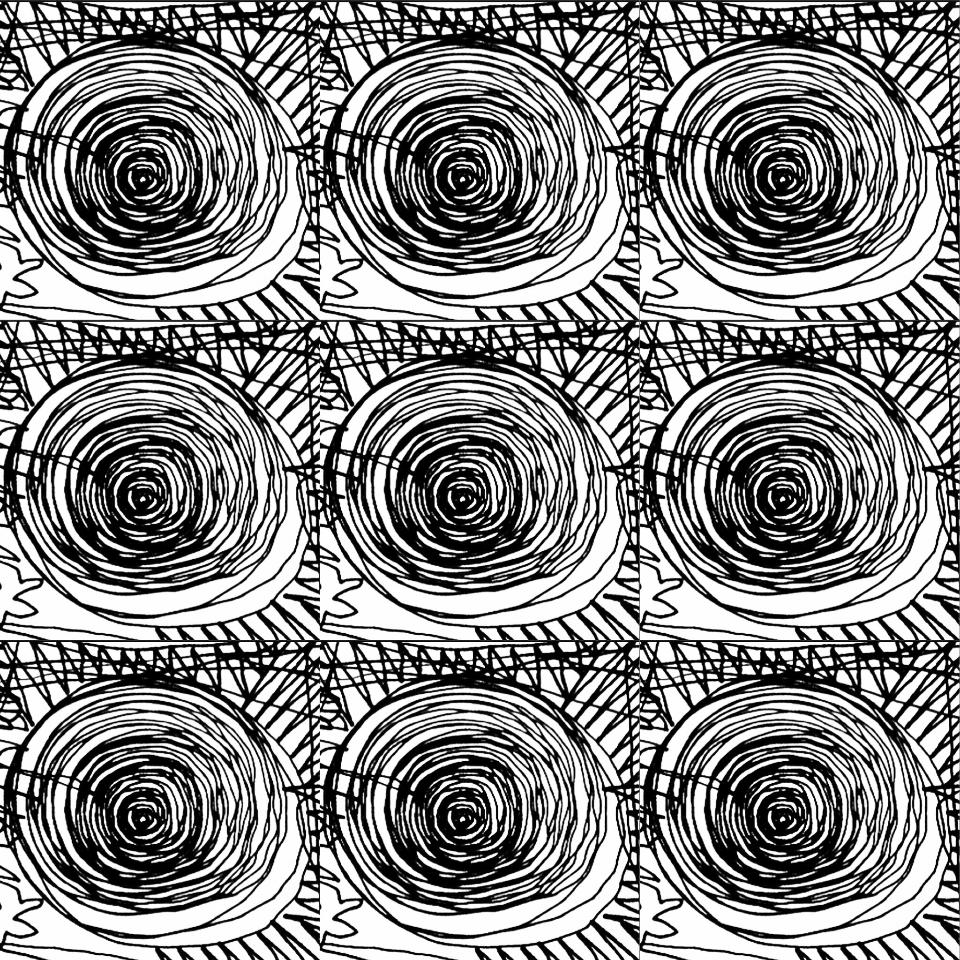 26/11/15
spiralling down out & in & beyond & down & down below
9 times out of 10
looking for a creative job in all creative fields - look at me:
I have a lot to offer:
art / art direction / video / drawing / illustration / sculpture / installation / teaching / visual merchandising...
you name it & I can have/do/make/offer/sell/show it!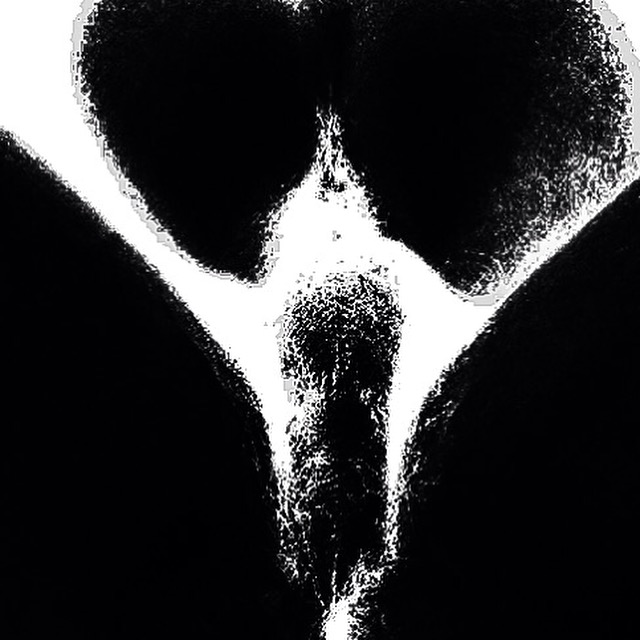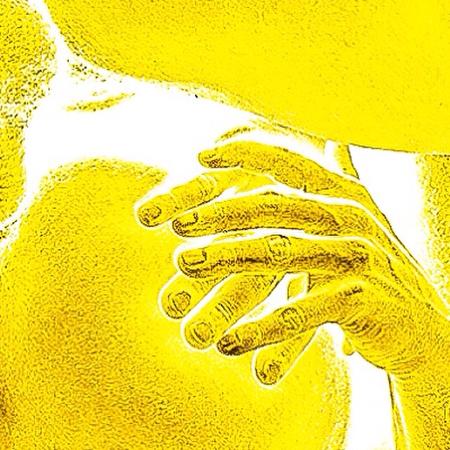 22/11/15
Let me redefined/clarify one thing/term:
me as an artist: a hustler, a whore, a prostitute, has no shame
(apparently I've never had much although enough to keep me "human"),
willing to suck cock for money but also out of sheer desperation free of charge;
As an artist I'm flexible or supposed to be thus I try keeping my priorities, objectives and premises floating, flexing and flexible too….
One of the main attempts/premises of the projects was to be full time artist and - - most likely - part time doing something else (still art related) in order to pay the most necessary bills. Alas! Credit card's money's gone, not that it has ever been there and I'm looking for full time job and not in an art sector (unfortunately it pays next to nothing (peanuts, peanuts and more peanuts) and could hardly cover my bills).
Got a job? Call me darling!
Summing up – the 1YAP is totally still on but I'll be most likely working full time as an non artist (or as an artist as a visual merchandiser) and at most being/working as an artist part time.
Although all is only a wishful thinking as I still haven't found a job as a visual merchandiser either. Don't get me wrong – people have offered me jobs – in retail as a sales assistant (the irony of it all!) and I'm grateful for that but I want to move on and up grade after more than 10 years of working on the shop floor.
I've realised that I shouldn't dismiss my more than 10 years of experience in luxury/high fashion retail, my background in fashion and the last 5 years of studying art; and one of the ways to combine it and hopefully profit from it - is to do visual merchandising in luxury retail.
I deserve it.
My art deserves it.
15/11/15
NO MATTER WHERE - NO MATTER WHY - NO MATTER WHO'S... SENSELESS VIOLENT PREMATURE DEATH
NEVER MAKES ANY SENSE!
NEVER EVER!
AND IT DOESN'T RESOLVE ANYTHING EITHER!
7/11/15
""""""metaphor""""""a figure of art in which drawing or anything to do with drawing is used to represent or stand 4 sth else...or not at all""""""""""""""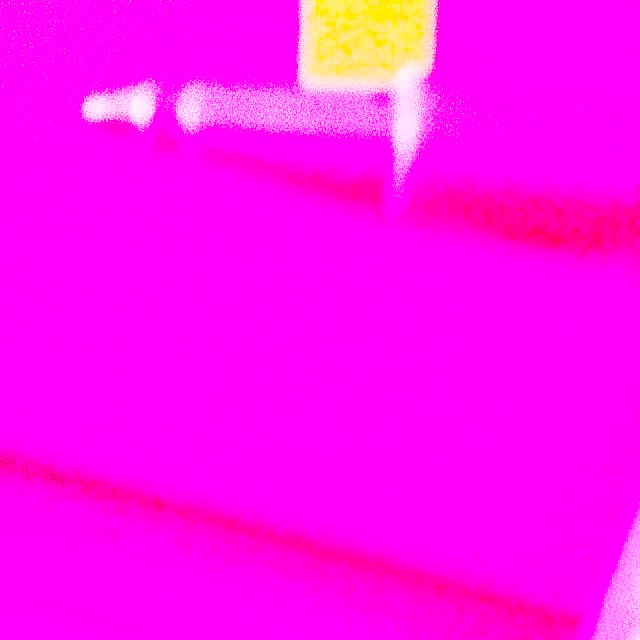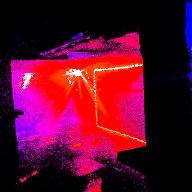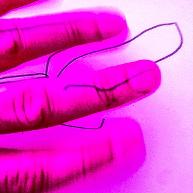 6/11/15
keep biting the hand that feeds you!
& to keep things interesting: change of plans:
the 1st show is happening in January '15
& it's going to be the drawing show:

DrAwInGatITSmostMeTaPhOrIcAl!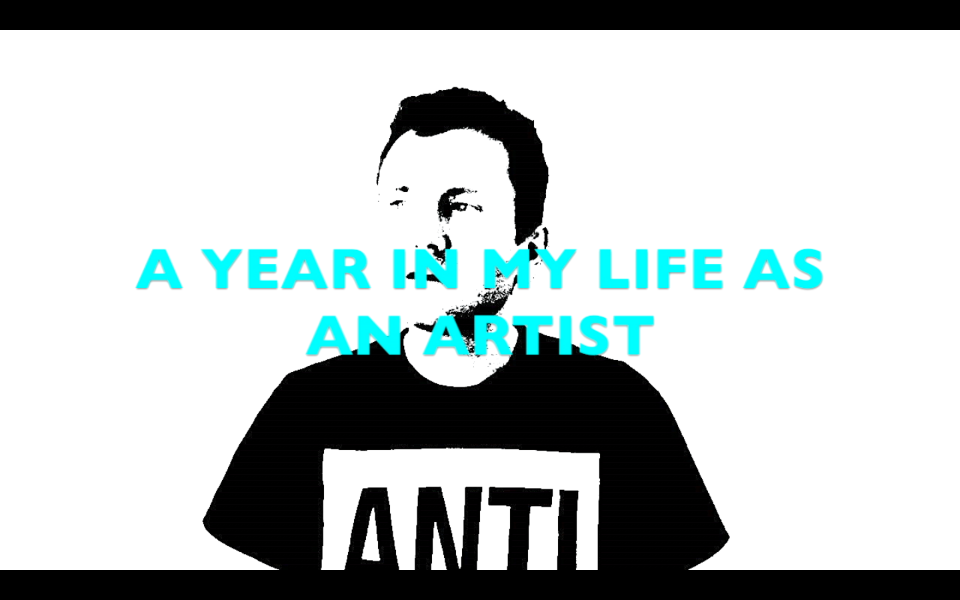 1 / 11/ 15
it's the official start of my ONE YEAR ART PROJECT
the status as of today:
- 9 supporters/contributors & people who purchased my art works - BIG THANK YOU TO ALL OF YOU! & a lot of interest coming from all around
- rent paid till end of November
- 1st exhibition coming in the beginning of December although - life's life & the list of the artists, the venue & the exact date are still not confirmed; I'm opting for 6/12/15 but let's see...
- randoms thoughts of the day: reality of the naive; the invisible hand at work...